WHAT IS IT? Listen Carefully, as Dan Explains...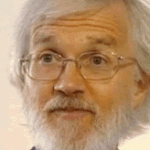 Dan Winter trailblazer in phase conjugation introduces the new Plasma Healing Device pioneered by Priore which is now understood by science and which is now able to be reproduced with today's technology for thousands not millions. It will mean a revolution in Health.
The Theraphi produces a plasma light and powerful bio-active field. Precise electromagnetic frequencies derived from hydrogen and phi-ratio harmonics are modulated and pass through a unique mixture of noble gases. The resulting super coherent plasma wave field restores order to the body's cellular regenerative system, reversing the entropy of the disease process. Thus using Theraphi technology has the ability to influence - pain reduction, longevity, enhancement of the immune system to reduce healing times, and improved circulation. It has been proven to be safe to use.